The Dell Technologies User Community (DTUC), is an independent, customer-led user group which provides members a forum to network, collaborate, and share with peers and experts who rely on Dell Technologies products and solutions for success. DTUC is a space for any IT professional, end-user, or technical expert to discover the latest updates from Dell Technologies, explore technical best practices, and provide feedback directly to the OEM.

Start attending events, connecting with peers, and learning from industry experts today! Membership is free!

Gain access to Dell Technologies resources and experts Expand your knowledge with the latest technical content from Dell Technologies and DTUC Member Voices

Share your insights with Dell Technologies

Engage with other DTUC members at virtual and in-person events!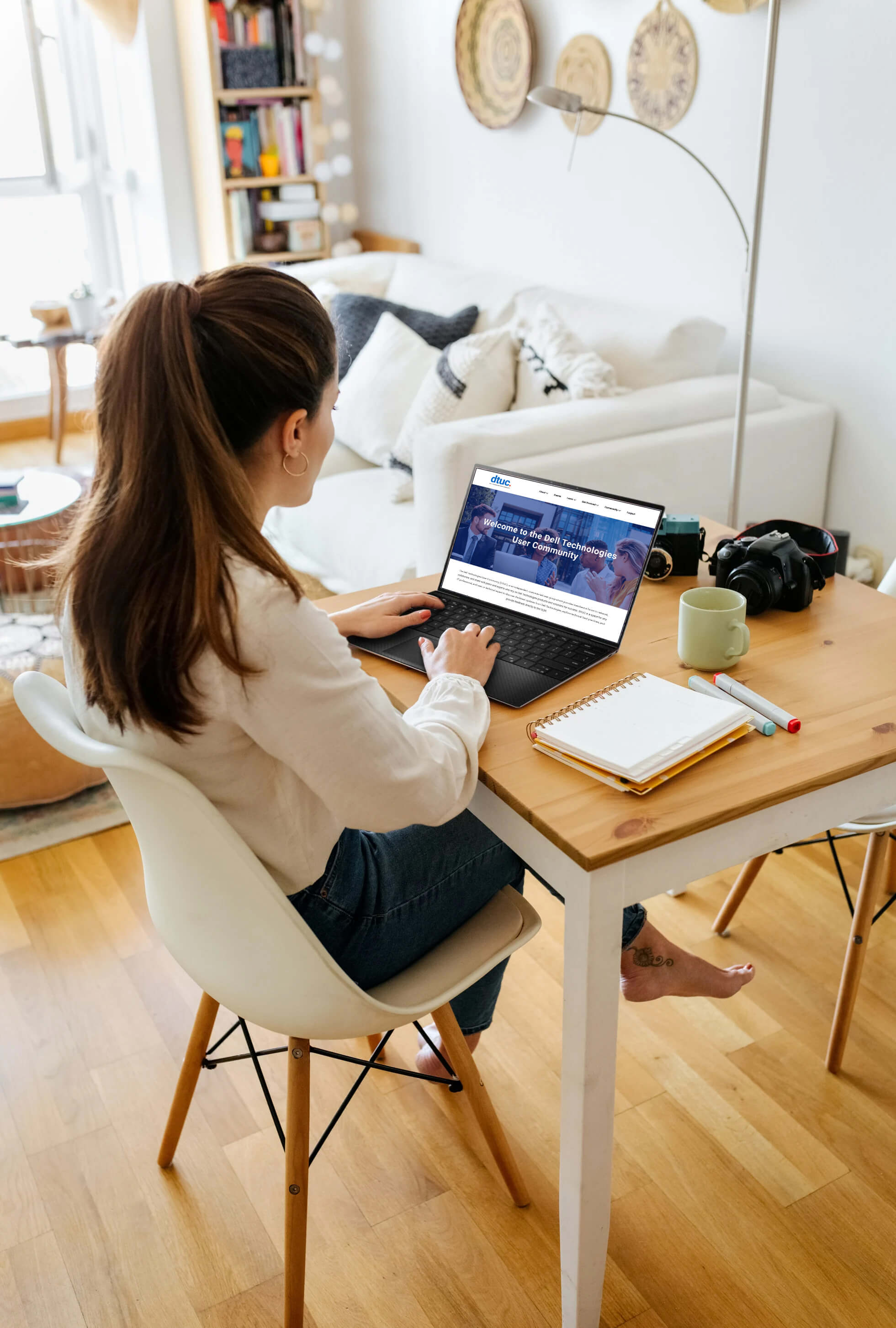 Engage in live webinar training and product demos hosted by industry specialists.


Original Blogs & Case Studies
Advance your product knowledge and learn real world applications on a variety of products & solutions.


DTUC Local Events
Connect with Dell Technologies User Community members in your local areas and expand your professional network.

Member Stories
Hear Dell Technologies User Community members share their IT stories and learn how they serve their end-users with Dell Technologies.


forums
Broaden your product knowledge with online discussion forums and connect with industry peers.
Upcoming Events

I love sharing knowledge and learning from others. And I think that communities are the best place to make this happen!

Elizabeth

Brazil

I have been following Dell on Twitter and attending the events and webinars and found the Dell Client Community forum. I joined to find out what others were experiencing. It is a great community where I get insight to what is happening outside my circles.

Danny

Canada

DTUC has been one of the best communities I ever joined. I love all the stuff that they curate for its members, from the webinars, to the events, and to other fun programs. Being a member is like simply having fun while learning and engaging with others! This is a fun community to be with.

Briza

USA

I enjoy being a part of the community that gets to have the inside scoop on Dell Technologies. Having access to the latest information as well as experts who understand the technology and can converse more in depth about it.

Robert

USA

DTUC has been a game-changer for me in the world of digital technology. The wealth of knowledge, networking opportunities, and practical insights I gained from attending this conference have been invaluable to my career.

Rendy

Indonesia

I love the DTUC community, but I also love the folks in the background who make it all possible even more! DTUC has been amazing and has helped me stay informed about new products and technologies.

Josue

USA