PART ONE
Windows PCs have come a long way over the years in terms of being both easy and fun to use. Unfortunately, the same can't be said about shopping for them. There are pitfalls and, often times, there are assumptions and misleading information out that that can lead you on a wrong turn. It's extremely easy to go out there in search of your next Windows PC, do minimal research and comparison, and end up with something you spend six months tolerating and then the next two to three years hating until the cycle is rinsed and repeated. Believe me, I've done it. You've done it (even if you don't want to admit it).
A Bad Purchasing Cycle
Some PCs are designed to be affordable and/or are specifically designed for only certain use cases, drawing many users to an appealingly lower price point, not realizing that they need a more capable PC for their use cases.
Some PCs come bundled with software that is intended to enhance your personal computing experience on Windows. However, that's not often the experience and can hinder your user experience.
Some PCs don't have decent options for technical support when you run into installation issues or operating system upgrades.
And to top it all off, there are hundreds of different PCs to choose from and, unless you don't know what to look for specifically, it's very easy to buy the wrong one.
After a fair share of PC purchases over the past couple of decades both for personal and professional use, I've created a guidebook in two parts for you next time you're looking to purchase a PC. Maybe you're even looking today and need answers ASAP.
Part One is below. You can find Part Two up next.
Enter Business PCs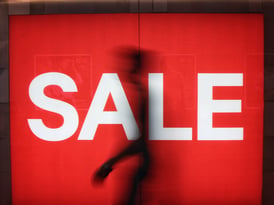 As any IT professional who has ever been involved with purchasing end-user computing hardware can tell you, there are differences between the kinds of consumer-focused PCs that you can buy from brick-and-mortar retail stores, such as Walmart, Costco or Best Buy, and the kinds of PCs that you order through a manufacturer sales rep for your company. And the offerings couldn't be more night and day from each other.
Most PCs intended for business don't have bundled software that isn't explicitly pertinent to common IT deployment tasks in a business setting, intended to help facilitate necessary maintenance (for things such as keeping on-board device drivers up to date, installing BIOS updates and other important firmware updates), or needed to calibrate included hardware features for most optimal end use. You also get Windows 10 Pro by default, which provides greater features and functionality than with Windows 10 Home. You also have hardware features that are important for business such as a trusted platform module (TPM).
For IT professionals, these features are quintessential; you will never find them on the kinds of consumer PCs that you'd buy at a retailer. Therefore, the chasm becomes wider still between Business PCs and Consumer PCs. You will never find those consumer PCs being delivered by a fully-fledged IT department.
Dell produces some of the best business class computer systems in the industry. While it may not seem intuitive, Dell business class computers also make for tremendously great computer systems for personal or home office use that are free of many of the common pitfalls you get when buying at a box retailer.
Which Dell Business Class Systems Are Right for Me?
Intrigued yet? There's still questions needing answers. Start by navigating away from the brick-and-mortar store websites and instead make your way to Dell Technologies shop pages.
Don't be fooled by the fact that they're all under "Shop for Work" on the Dell website. Whether you are shopping for yourself or for your business, there are high quality Dell business class systems that are apt to fit your needs.
The business class systems include the following Dell product lines:
Dell Latitude (notebooks)
Dell OptiPlex (desktops)
Dell Precision (notebooks and desktops)
Dell Vostro (notebooks and desktops)
Dell XPS (notebooks and desktops)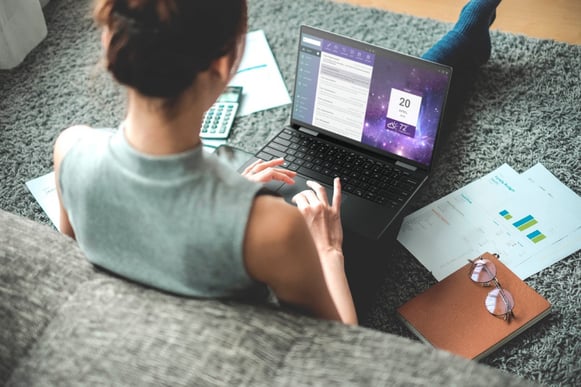 Here's a brief overview of each line, showcasing each product's unique selling feature:
Dell Latitude
The Latitude series of Dell notebooks is aimed at users who do standard computing tasks, such as web browsing, Microsoft Office work, e-mail, and light to medium multimedia tasks. For those shopping for personal use, casual/light/non-resource-intensive gaming is also perfectly doable on Latitude systems. For most businesses, a Latitude can easily be your company's standard issue notebook computer.
Dell OptiPlex
The Optiplex series are in the line of Dell desktops. Optiplex is effectively the desktop counterpart to the Dell Latitude in terms of intended use cases. Coming in a variety of different form factors, standard computing tasks, such as web browsing, Microsoft Office work, e-mail, and light to medium multimedia tasks are ideal on OptiPlex. For most businesses who are still in or back to in-office, a Dell OptiPlex can easily be your company's standard issue desktop computer.
Dell Precision
For those that need greater performance than is commonly available on either Dell Latitude or Dell OptiPlex systems, there is the Dell Precision. Available in desktop and notebook configurations, the Precision lines are geared for those that need performance for medium to heavy multimedia tasks such as advanced content creation, CAD/Design work, and engineering/scientific applications. Businesses and individual users alike should choose a Precision for when an OptiPlex or Latitude is likely to fall short. Home users looking for an alternative to gaming PCs may find that a Dell Precision fits the bill; though that's not what it's primarily intended to be.
Dell Vostro
For smaller businesses, the Dell Vostro is an affordable and cost-effective alternative to the Dell Latitude and Dell OptiPlex systems. Available in both notebook and desktop configurations, Vostro is a good option for fledgling IT departments and for those with businesses that have not yet expanded to the point where Latitude and OptiPlex systems make the most sense.
Dell XPS
Dell XPS systems are primarily geared for consumers. However, there are Dell XPS systems (available in both desktop and notebook configurations) that can provide the same business class features found on Dell Precision and Dell Latitude notebook systems. Typically, they are ideal for use cases that demand more performance than what typically will come on a Latitude or an OptiPlex, such as medium to heavy multimedia tasks, graphics quality, high-tier design/engineering/scientific applications. XPS systems and Precision are comparable in form and function.
How to Make a Choice
In Part 2 of our purchasing guide series, we will discuss how to make a choice for your next business-to-personal PC. We will cover:
Picking the right family of Dell PCs
Picking the right model out of the right family of Dell Pcs
Pre-configured vs custom-configured models
Additional specifications considerations
Warranty options
Each Dell business class system has pros and cons, and you need to determine what's best for you, not for the masses. We'll discuss an overall model choice strategy and a strategy for shopping and actually making an individual purchase.
*This post is by Dell Client Community member, Max Claster. The opinions expressed in this post are his own.
READ PART TWO HERE