PART TWO
Read Part One of the Purchasing Guide
We know there's a difference in configurations, offerings, and use cases between a consumer PC and a business-class PC. In Part One, we discussed those differences and you're able to determine which elements are important to you and you may have an idea of what type of system you need.
However, what comes next? How do you go about purchasing? This second post covers those questions and more.
We will also discuss additional considerations to make the best choice for your personal use:
How to pick the right Dell PC model
Pre-configured vs custom-configured models
Additional specifications considerations
Warranty options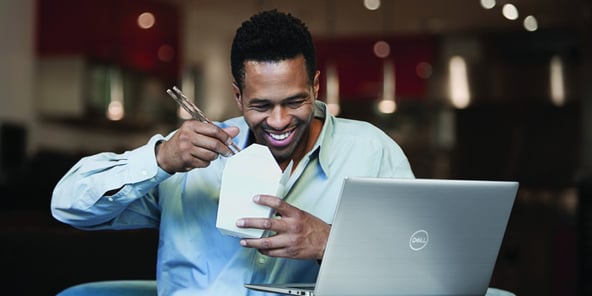 How to Choose Your Business's Standard
Pick the correct family of Dell PC
The first step to figuring out what your business should deploy is figuring out what the most common set of computing needs are.
Do your users primarily use Microsoft Excel and Adobe Acrobat Pro? Then you're probably fine with a Dell OptiPlex or Dell Latitude. Does everyone work on a notebook PC? Then you can narrow that down further to Dell Latitude. Do your users do high-end content creation at a desk? Then a Dell Precision desktop might be the better way to go. Do you want form and function at a higher class? XPS is the way to go.
In any case, narrowing down your needs to a specific family of Dell systems is probably the first step.
Pick the correct model of Dell PC
Once you've determined what your personal and/or personal business needs are, you should probably take inventory of what system features you would like your systems to have. Some questions to consider:
Do you want user-replaceable storage and system memory?
Do you need a discrete graphics processor?
Do you require Thunderbolt ports or will USB-C ports suffice?
How many video out ports do you need?
Do you need a 13", 14" or 15" screen?
Are you predominately connecting things through a docking station (but otherwise only using power when on the go)?
Do you need a combination of desktop and notebook connectivity and use?
Maybe some users need a high-performance workstation. These are all considerations to factor in when choosing the right model.
Preconfigured models vs. Custom-Configured models
Dell has many preconfigured models of business desktops and notebooks. Each one is ready to order and can be purchased directly from Dell or from your VAR of choice.
Dell also has models that allow for customization, such as:
adding Thunderbolt to a model that otherwise comes with USB-C
facial recognition for Windows Hello
cellular modems for connectivity outside of the office and home
and much more.
Preconfigured models will typically ship much faster, allowing for many more to be purchased at a moment's notice. Customization can usually yield a higher end system that may provide more value and utility depending on your personal use cases, but may take a few more days (or weeks, depending) before it ships to you.
Specifications
CPU: Often times you'll have the CPU choice between an Intel Core i5 or an Intel Core i7. Workstation systems may offer the choice between an Intel Core i5, Core i7, Core i9, or Xeon. If your needs for the system entail standard web browsing, e-mail, and Microsoft Office usage, a Core i5 will usually be sufficient. If there are tasks that require more power, then a more powerful CPU is probably a better choice.
RAM: For users who do the standard tasks and not much else, 8GB of RAM is usually sufficient, though 16GB will provide decent overhead for future-proofing. 32GB of RAM is largely unnecessary, though should be considered for workstation systems. Incidentally, depending on the model of Dell PC, you might be able to upgrade the memory after purchase for users whose needs demand more RAM than what you're giving to the average end user.
Storage: Lastly, there's the issue of storage. In 2021, a solid state drive (SSD) should be considered a must over a traditional hard disk drive (HDD). As for how big of an SSD to outfit your computer, a good bare minimum size is 256GB for most standard users and either 512GB or 1TB for either workstations or for specific use cases (or users) that demand more on-device storage. You should also consider where most files will be stored: either file servers or sanctioned cloud storage services.
For users looking to get a Precision model, a minimum of 512GB is probably safer to accommodate the kinds of files and workloads those systems are most commonly needed for.
Graphics: For graphics, you won't commonly find Latitude or OptiPlex systems with discrete graphics, however there are 14" and 15" Latitude 5000 series models that have the option. Tower and Small Form Factor models of OptiPlex will either have customization options to add a discrete GPU or support one to be added aftermarket. If this is sufficient, then fantastic. Otherwise, you might want to consider either an XPS or a Precision system.
Warranty Choice
Dell business class systems have multiple choices for warranty. There's Basic Support, ProSupport, and ProSupport Plus. All of them entail on-site service but plans and services offered scale up. ProSupport and ProSupport Plus can be added for up to three, four, or five years of total warranty coverage.
Dell Technologies' ProSupport and ProSupport Plus warranty packages are among the best in the industry and go well beyond the kinds of warranty packages typically offered on your average consumer PC. Most systems will allow you to pick warranty packages that last between three and five years with accidental damage included. In the event of a storage drive failure, you can also keep your drive so that when a replacement is sent, you are free to pursue your own data recovery and/or maintain privacy so that you can guarantee that no unauthorized personnel has any kind of access to the data stored on your defunct drive.
For businesses, ProSupport at a bare minimum is a must. ProSupport Plus definitely adds value with included "keep your own drive" where, as mentioned earlier, you do not have to surrender your defunct storage drive after it is replaced as part of a repair; a must for those that either want to seek independent data recovery options and/or want to ensure that sensitive data is not recovered or accessed by unauthorized parties.
The length of ProSupport or ProSupport Plus is likely to be dictated by your PC lifecycle management policies; how often do you want to keep this PC in service for? If the answer is three years, then buying five years of ProSupport plus might be a waste of money unless you intends to resell the system with that as a perk. Buy a warranty plan that lasts as long, if not a little longer, than your planned usage timeline so that you're protected in case a part fails.
Overall Model Choice Strategy
Given all of this, there are a couple of fundamental strategies when picking your business' standard issue systems. There's no right or wrong way to eat the Reese's in this case. However, some may have more or less pitfalls for specific uses and users.
For example, your business might have all of its files stored on a file server, and so you might think to yourself "128GB of SSD is probably more than enough and this way, I can save money" only to find that it's barely enough for all of the applications you need AND Windows own disk space needs. You might decide that a Core i3 has all of the performance that you will need, only to find your device choking when doing complex tasks in Microsoft Excel. Given this, it's usually a good idea to try to find a balanced configuration with headroom such that there isn't SO much excess computing power/resources, but still enough so that the system you buy will age gracefully without the whole "tolerate for 6 months, hating it for 3 years" bit we've all done before. You need to balance never having a sluggish performance with having so much added power in your machine it sits empty and unused.
Then again, you might have enough money in the tech budget to where you think to yourself that you might as well have 16GB of RAM and whatever the current Core i7 being offered in your Dell system of choice is. Certainly that provides a comfortable amount of headroom and probably won't add so much to the cost of a system that it becomes a waste of money.
That said, choosing Dell Precision notebooks where Latitudes would be more than sufficient is probably a poor way to go, even if budget allows.
Strategies for Personal Shopping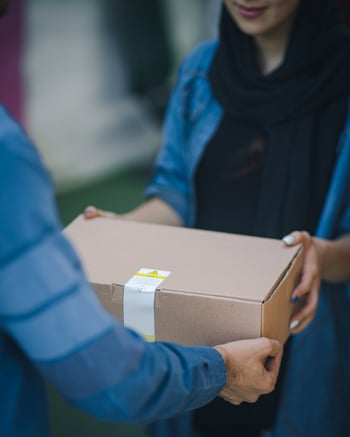 We now know that you should consider looking at Dell's Business Class PCs systems when shopping for your next device. We also know that we need to spend time determining the how, when, where, and to what extremes we'll use said new device.
If all you need is the Internet and multimedia, with occasional Microsoft Office and e-mail, then a Dell Latitude or Dell OptiPlex are going to be fantastic. Similarly, a Vostro or XPS might also fit the bill. If you intend to do light gaming, consider if the kinds of graphics you can outfit a Latitude 5000 series or OptiPlex in are going to be sufficient or whether switching to an XPS makes more sense. Will you be doing content creation? If so, get a Precision.
Where a business might want to target the average user and make exceptions as they come up, as an individual, you are the user you are shopping for. Given that, don't worry about customizations; at worst, it may delay the ETA of your new Dell PC and, at best, it will be exactly the right PC for your needs. When it comes to warranty, determine whether you need the niceties of ProSupport Plus or if just ProSupport fits the bill. ProSupport as a bare minimum is definitely recommended as the experience is still above and beyond the basic support as well as what you'd find on consumer PCs. Besides, you don't have a third-party warranty like you would with a box retailer selling you their version with all the fine print and exceptions.
What's the Right PC For You?
Shopping for a PC can be an arduous task that might feel like it's only too easy to fail at. There are tons of options and many of them are not going to ultimately be what you want. Thankfully, Dell business PCs exist in a variety of form factors and types. There's guaranteed to be one that fits your needs and lasts as long as you need it to, if not longer!
We'd love to hear if you're considering a business class Dell PC for personal use. Comment below with which model you're going with and why.
*This post was written by Dell Client Community Member, Max Claster. The opinions expressed in this post are his own.